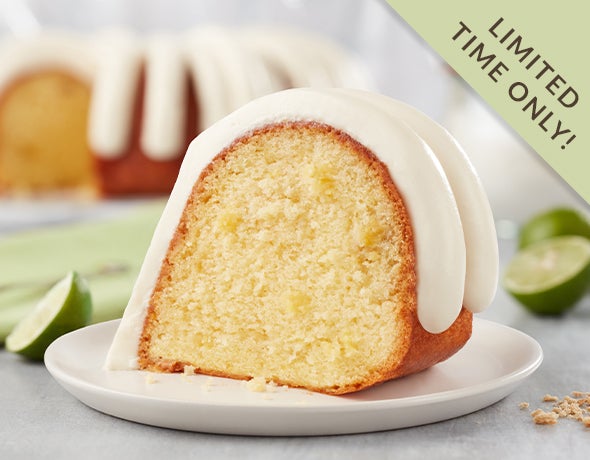 x
Featured Flavor
Key Lime
The perfect sweet and tart taste of a summer classic. Available 6/20-7/31, while supplies last. 

Key Lime is not available at most locations in the St. Louis, MO; Portland, OR; Charlotte, NC; San Diego, CA; or Austin, TX markets. Check with your local bakery to see which Featured Flavor they're baking.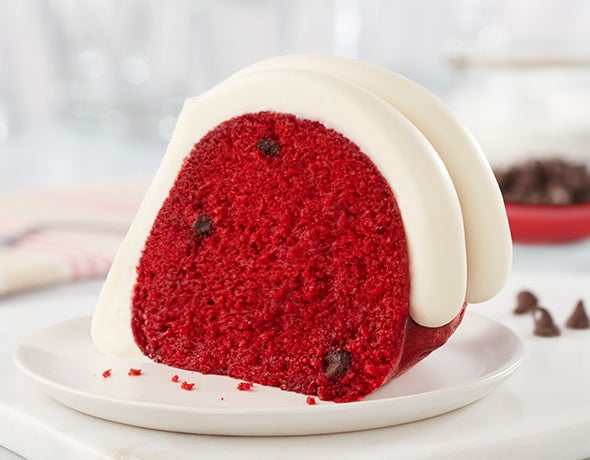 x
Classic Flavor
Red Velvet
This scarlet batter of velvety rich cocoa pays homage to its traditional Southern heritage. Every cake is baked with delicious chocolate chips.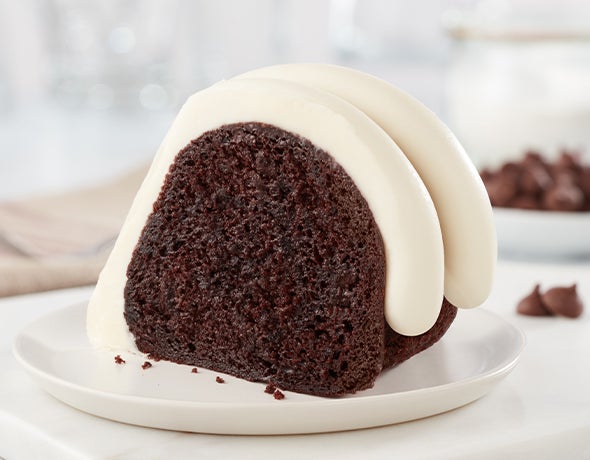 x
Classic Flavor
Chocolate Chocolate Chip
This decadent chocolate cake is rich with a home-baked flavor.
Sprinkled with chocolate chips throughout, this treat is sure to cure your chocolate cravings.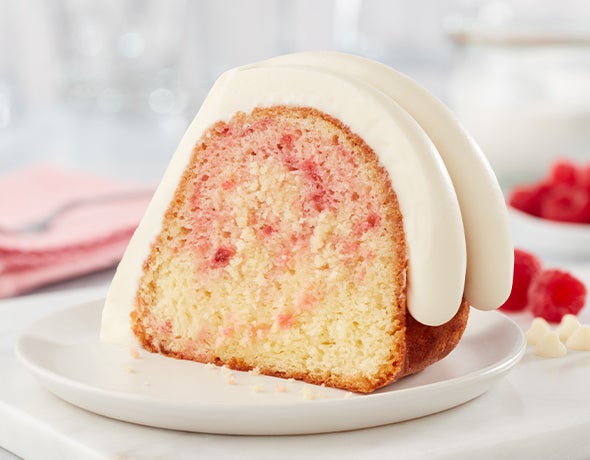 White Chocolate Raspberry
x
Classic Flavor
White Chocolate Raspberry
Scrumptious white chocolate cake swirled with the finest raspberry puree.
Fluffy, moist and ever so good.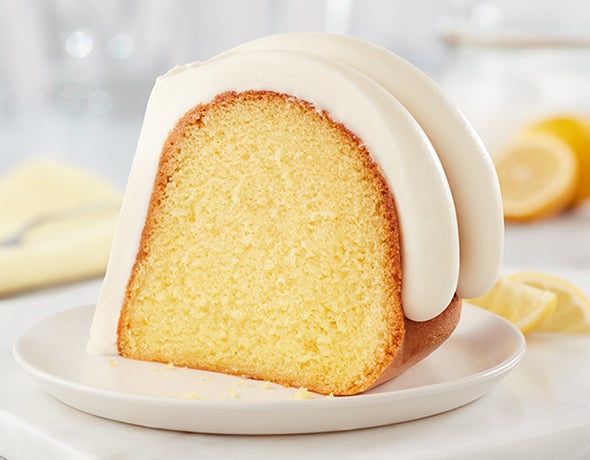 x
Classic Flavor
Lemon
When life gives you lemons, take cake over lemonade.
Each bite of this light and refreshing cake has the smooth, sweet snap of lemon.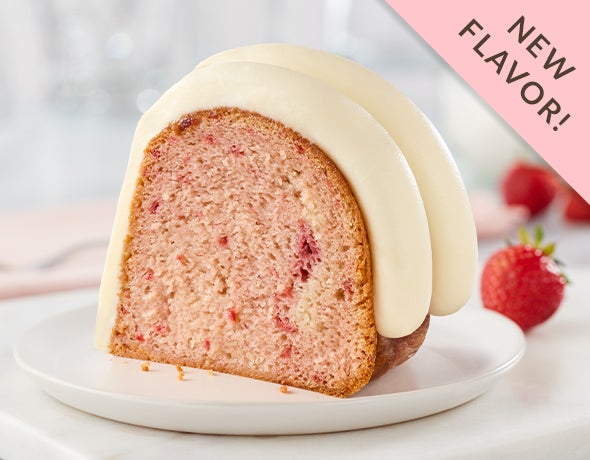 x
NEW Flavor!
Strawberries & Cream
Made with strawberry fruit filling and creamy white chocolate, this moist,
refreshing cake is sure to please and makes any occasion deliciously sweet.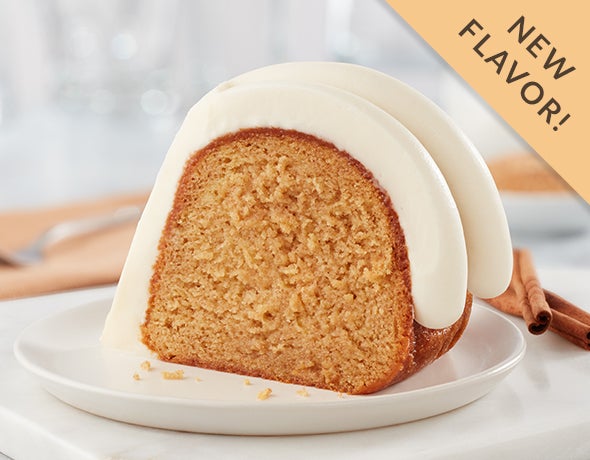 x
NEW Flavor!
Snickerdoodle
Just like the classic cookie, this decadent cake is the perfect blend of cinnamon and sugar.
With a light coating of sugar, you can't go wrong.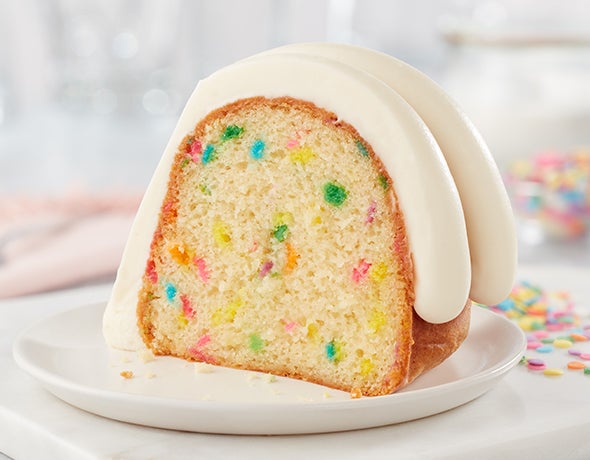 x
Classic Flavor
Confetti
Our most celebratory and festive cake yet.
The combination of classic birthday cake baked with colorful sprinkles adds bites of fun to every occasion.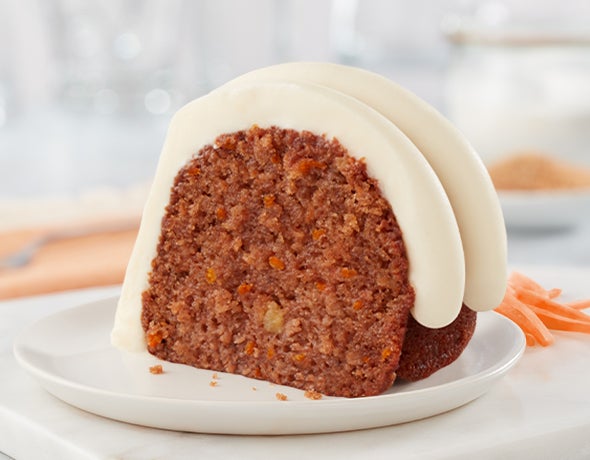 x
Classic Flavor
Carrot
The classic carrot cake you love with carrot and pineapple pieces baked throughout.
Every bite has the warm, familiar taste of cinnamon and nutmeg.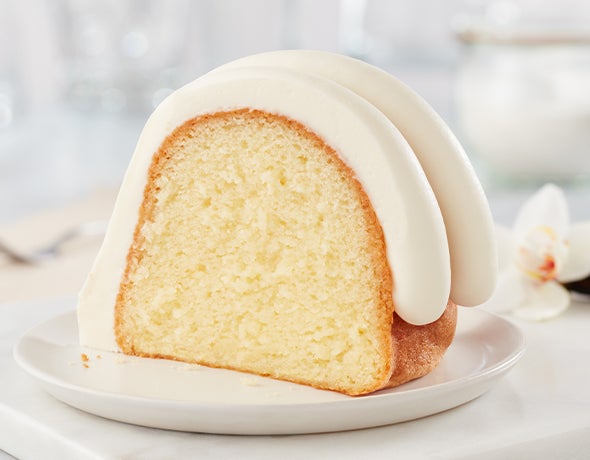 x
Classic Flavor
Classic Vanilla
As classic as it gets. With every sweet bite of this light white confection
comes the timeless taste of creamy vanilla.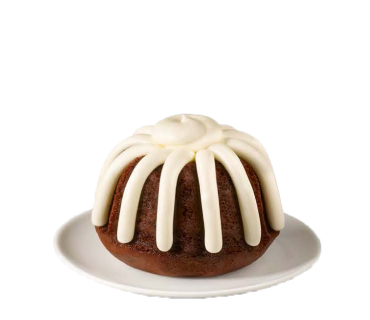 Classic Vanilla Single Bundtlet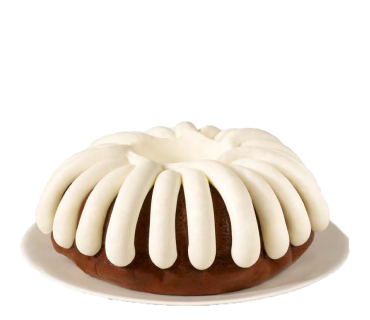 Classic Vanilla Bundt Cake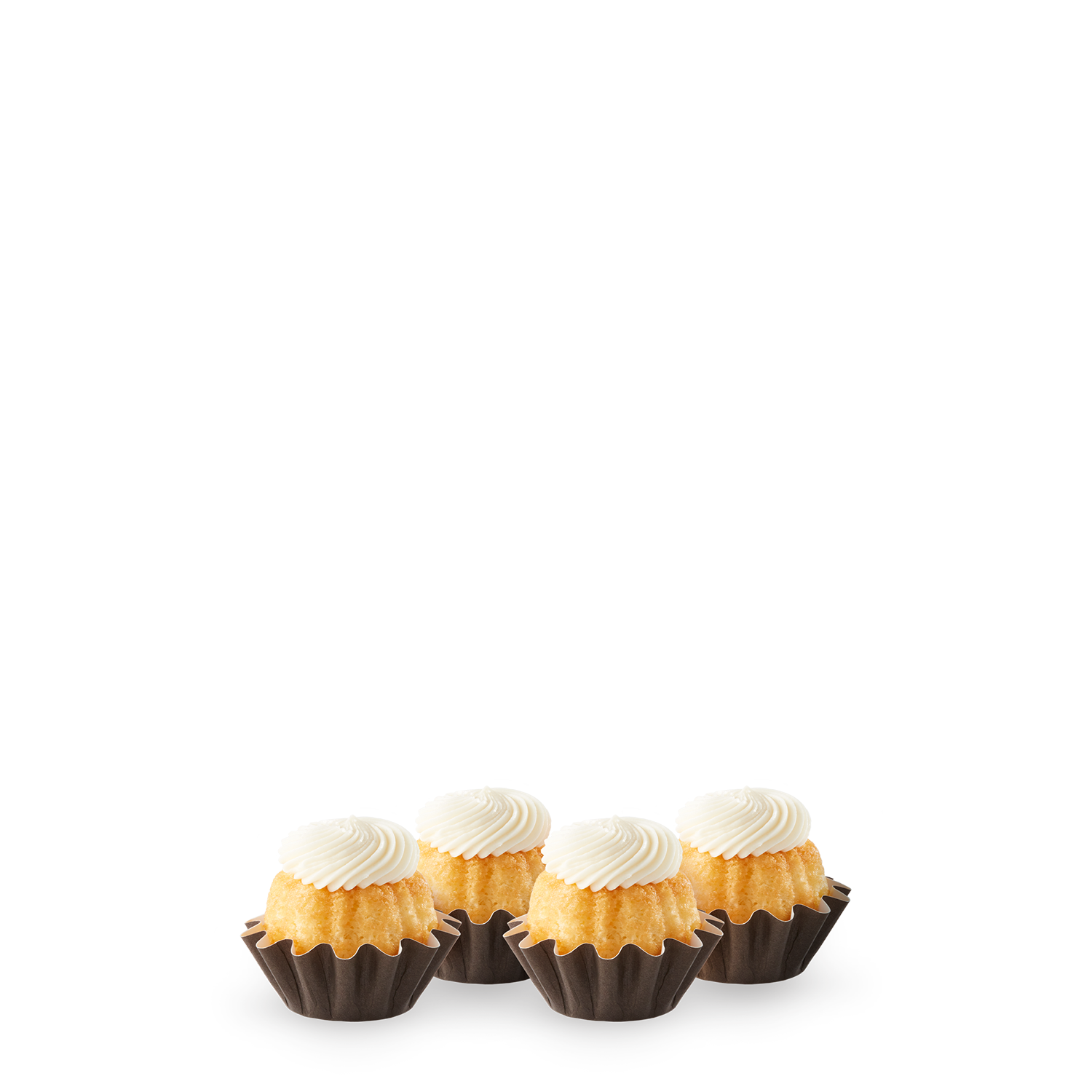 Classic Vanilla Bundtinis®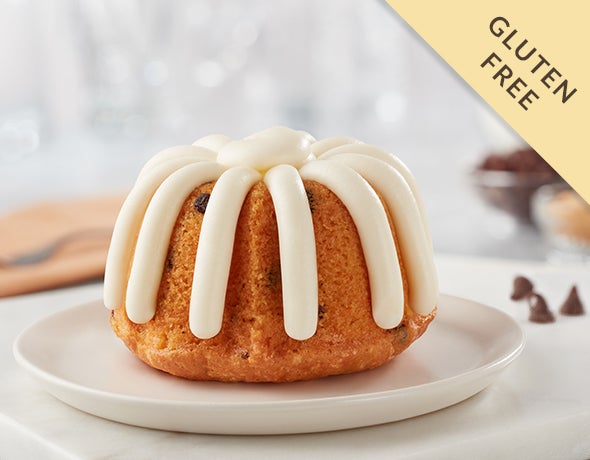 x
Gluten-Free
Chocolate Chip Cookie
Everything you love about a homemade chocolate chip cookie baked into a cake! Made with gluten-free* ingredients including real eggs, vanilla and mini chocolate chips. Availability may vary by bakery.

*Note: Our gluten-free cakes are baked with equipment that also processes gluten-containing products. While we take many precautions during the baking process, they may still contain traces of gluten. Although the cake is gluten free, we are not a gluten free environment.
Our cakes contain wheat, milk, eggs and soy and may contain traces of tree nuts and peanuts. Cakes are naturally and artificially flavored.