At Nothing Bundt Cakes, we handcraft cakes as unique as you.
From engagement parties and bridal showers to your
wedding day, we have a cake for every occasion.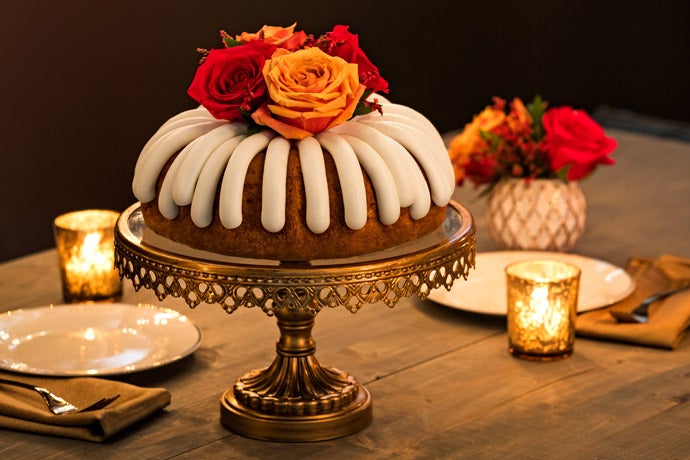 Congratulations! Kick off the celebrations ahead with our premium Bundt Cakes.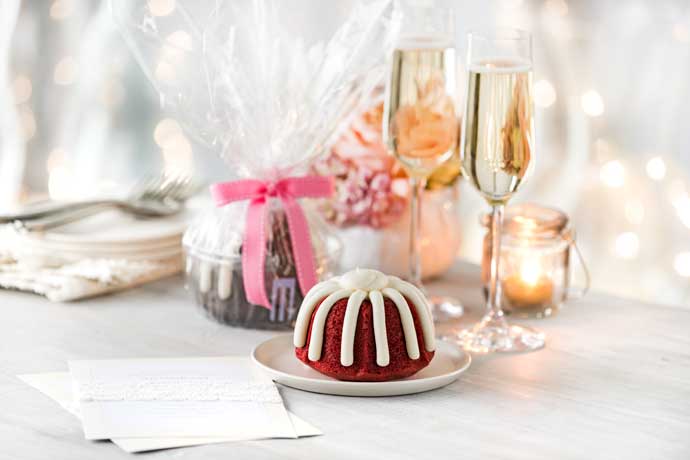 Bundtlets make for a sweet way to ask your best friends to be by your side.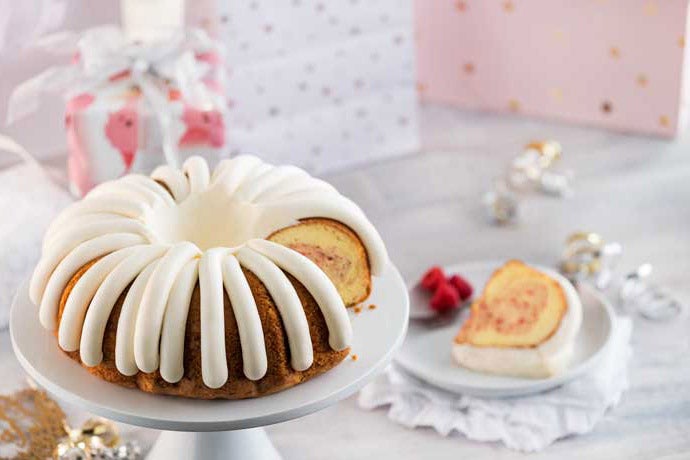 Our full-sized Bundt Cakes or bite-sized Bundtinis® are a delightful addition.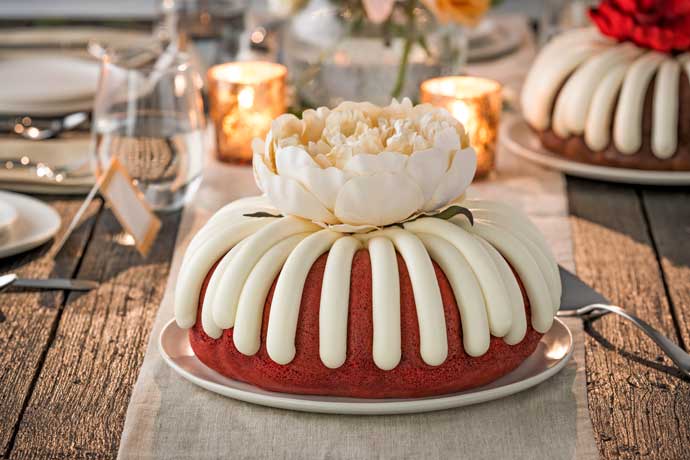 Our cakes are perfect for family gatherings and dinner parties.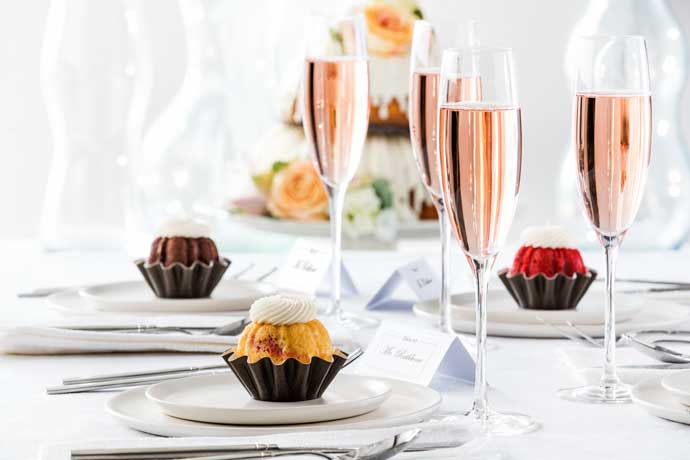 Paired with a place card, our Bundtinis® are a sweet way to greet your guests.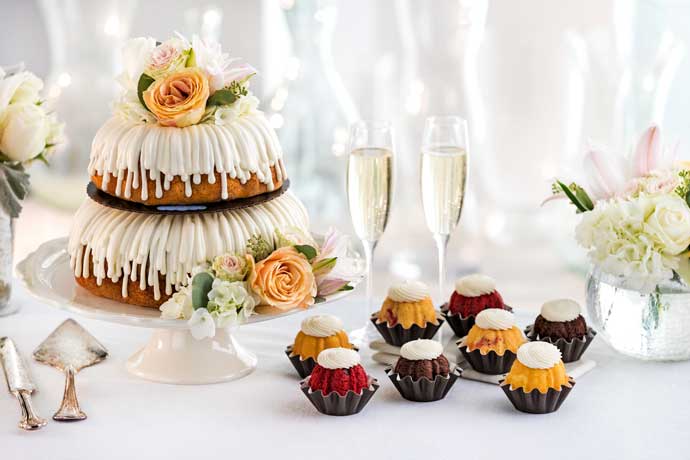 Our drizzle frosting option is perfect for your elegant occasion.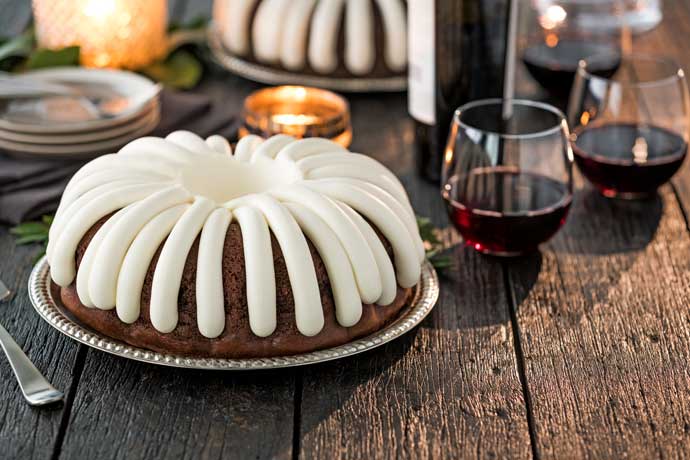 Our unique Bundt Cakes are something special your partner will appreciate.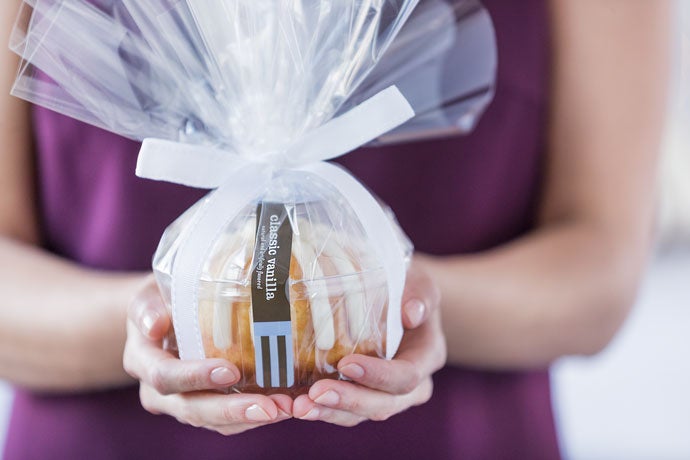 Our gift-wrapped Bundtlet Towers will leave them with a sweet memory.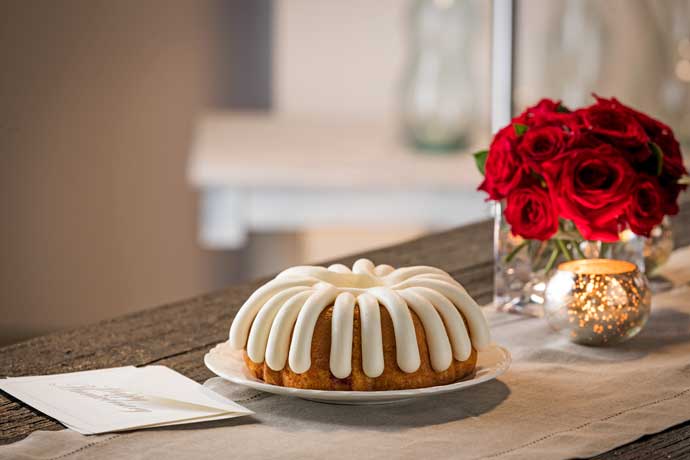 Relive your big day every year with a sweet treat!
CAKE SIZES
Find Your Perfect Pair
We offer bite-sized Bundtinis®, miniature Bundtlets,
8" and 10" Bundt Cakes and Tiered Bundt Cakes.
Happily Ever After
Let us take care of the dessert at all the special
occasions leading up to your big day.
Interested in having Nothing Bundt Cakes
at your wedding celebrations?